Premier Green Ltd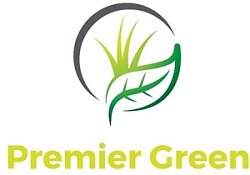 Premier Green Ltd is an agricultural company engaged in both primary production and processing of the value chain.
Our main crops are bananas,papayas, pineapples, citrus, cashew and avocados. Currently, about 25 hectares have been planted, which is expected to be ramped up to 100 hectares over the next 3 years. The company was incorporated in 2013 and operations began on a limited scale in 2015.
While our company is still very young and is still in the investment phase, we have contributed significant impact to the local Gambian economy. These include the following:
 

We employ about 12 full-time employees and more than 50 part-time employees. This level of employment generation will increase significantly on an annual basis as we expand.

 

Most of our employees are youth (between ages of 19 and 30) and female.

Our company's activities have created significant amount of opportunities for other small Gambian businesses in areas such as borehole drilling, construction, transportation, equipment and machinery and agricultural inputs such as seedlings, seeds and fertilizers.
In 2017, we produced about 40 tons of papayas, 2 tons of pineapples, 50 tons of bananas, and 10 tons of onions. These outputs would significantly increase in the coming years.
All our produce so far has been sold completely in the local market, which means a significant contribution to agricultural commercialization and food security.
The Gambian business environment poses a considerable amount of challenges for us, such as getting the required number of workers (unskilled and skilled) workers at the farm at even attractive wages as many young people do not particularly aspire to work on farms no matter how attractive the pay.
Another problem is that access to electricity, we have to provide our own power supply through diesel generators and solar, which are more expensive than being connected to the national electricity grid.
Despite our company's young age, GIEPA has already been helpful. For instance, we had to import a significant amount of machineries such as submersible pumps, drip irrigation pipes, solar panels and power tillers. Through GIEPA's assistance, we were able to get these equipments through the port without hassle. The tax waiver savings enabled the company to increase its investments.